//
//
//

SAME DAY SHIPPING*
Model#: C-ED-13020
Stock#: C-ED-13020
Ergodyne Arsenal 5020 Duffel Bag
Multiple Options Available
$20.18 to $56.95 Save $8.77 (30%)
Please select an option below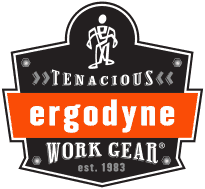 ---
Ergodyne Arsenal 5020 Duffel Bag
The Ergodyne Arsenal 5020 Duffel Bag provides equipment storage and features heavy-duty ribbed straps on the top and sides. This bag features a removable shoulder strap and strap grabber. These bags are available in small, medium, and large.
Features:
Heavy-duty ribbed straps on top and side
Heavy-duty #8 zippers
Removable shoulder strap and strap grabber
Two end accessory pockets
Small Specifications:
23in L x 12in W x 12in H (59cm x 30cm x 30cm) // 2,600 ci. (44 l)
Medium Specifications:
28.5in L x 13in W x 13in H (73cm x 33cm x 33cm) // 3,800 ci. (63 l)
Large Specifications:
35in L x 14in W x 14in H (89cm x 36cm x 36cm) // 6,300 ci. (104 l)
Black bags are made from polyester, red bags are made from nylon.
Applications:
Fire and Rescue
Construction
Oil & Gas
Mining
Telecommunications
Transportation
Wind Energy
General Purpose
C-ED-13020
ED-13020
ED-13021
ED-13022
ED-13320
ED-13321
ED-13322