//
//
//

SAME DAY SHIPPING*
Cable & Satellite Tools
You're in the Cable & Satellite industry and you don't have time to wait for your install tools, materials and gear. Whether you're working on cable & satellite installs, fiber optic construction, or low voltage security and telephony jobs, you need all the proper telecom tools as fast as possible. We get that. We keep the tools, equipment and personal safety gear you need in stock, and we'll ship 'til 6pm. We have what you need for cable crimping, cable stripping, wall fishing, wire pulling, fiberglass rodders, cable locators, manhole blowers, manhole cages, manhole hooks, vault hooks, pulling grips, break away swivels, HIT kits, coring tools, jacket strippers, center conductor cleaners, torches, lineman tools, pole climbing equipment, universal stringing blocks, cable rollers, corner blocks, lineman bags, lashers, hoists, cable guides, fiberglass extension ladders with pole grip and V-rung and auto levelers, combo ladders, step ladders, ladder positioning belts and lanyards, cable molding and raceway, fiber optic hand tools, VFL, visual vault locators, fusion splicers, fiber optic cleavers and everything else the job throws at you. We carry the best compression tools, strip tools, termination tools, cable preparation tools, cable caddies, cable meters, satellite strength meters, cable & wire mappers, coring tools, cable hand tools, security keys, cordless power tools, bell hanger drill bits, flex bits, glo rods, and all the other cable & satellite installation gear you work with every day. We supply cable, satellite and fiber optic tools from the top brands in the CATV industry like Cable Prep, Jonard Tools, Klein Tools, Channellock, Jameson, Ripley, Cablematic, PPC, Fluke, Viavi, Tempo, Eclipse, and more. Our team is very experienced in the cable and satellite industry, and we know the business. We're here to help you get every job done right by offering the best cable tools, satellite tools and safety gear along with world class customer service.
When selecting compression tools or cable preparation strip tools, it is important to make sure that they are compatible with your coax cables and cable fittings. The right cable compression tool and cable prep strip tool can make cable and satellite installs a breeze.
Cable Preparation Tools
Most cable preparation tools, often referred to as cable strip tools, coax strip tools or coax preparation tools, are generally plastic, with a steel blade or blades. Cable prep tools use a spring to maintain a proper, consistent pressure to strip the coax cable and prepare it for insertion into the cable fitting or connector. These tools usually work with either RG 59/6 coax cable or RG 7/11 coax cable. Although, some cable prep tools are universal and will work with both of these types of coax cable.
Cable Compression Tools
Cable compression tools, sometimes referred to as coax compression tools, cable crimping tools or coax crimping tools, are used to compress the cable fitting, or cable connector, onto the coax cable. Once the cable fitting is compressed onto the coax cable, the fitting and coax cable are ready for use in cable and satellite installation work. While some cable compression tools are considered to be universal, most are only compatible with specific sizes and styles of cable fittings, connectors and cable.
Cable meters, satellite meters and satellite site tools are used by the cable and satellite technicians to ensure that all aspects of the installation process are successful and in proper working order.
Satellite Meters
Satellite installation meters, also known as satellite signal meters, are an important part of any satellite technician's tool kit. A good satellite signal meter will give the installer readings and adjustments to align the dish for the best satellite signal. These satellite signal meters are used for everything from satellite dish alignment, to UHF off-air antenna pointing and cable TV MER.
Cable Telco Meters
Cable Meters are used to aid the cable installer during the installation of cable telecom services, as well as certify the over-all installation for the cable company once the cable installation is finished. They are used across a wide range of functions and platforms including measure cable signal strength and signal leakage. Telco meters, or telecom meters, provide telecom installers with measurements and certifications that are similar to cable meters, but telecom meters are specially designed to be used with telephony and ethernet systems. Including networks of cat-5, cat-5e, and cat-6.
Sight Tools
Inclinometers and digital compasses are used by satellite technicians and satellite installers to align the satellite dish with the satellite providing the television signal.
Meter Accessories
Many meter accessories are used to expand the capabilities of cable meters, as well as satellite meters. Things such as protective boots can extend the life of your cable and satellite meters.
Electronics
General electronic gear is used by cable and satellite professionals, or installers, to make the job of installing and servicing cable and satellite systems easier, safer and more efficient.
Not every hand tool is considered an essential part of a cable technician's tool kit, but you better believe cable termination tools and cable security keys are as essential as it gets for installation and maintenance work. Security tools such as star keys, and P-keys allow cable installers and technicians to open cable and utility boxes. Cable termination tools such as the gilbert short cam style and the Gilbert plunger style termination tools allow cable technicians to remove or install various locking terminators. Cable wrenches and sleeve tools are used for general cable installs.
Termination Tools
Cable termination tools such as gilbert plunger type long termination tool, viewsonics 2-prong termination tool, viewsonics 3-prong termination tool, and the gilbert style long cam are used by cable technicians to remove or install cable locking terminators.
Security Keys
Cable security keys range from simple cable sleeve tools and torque wrenches to star keys and knuckle buster plunger keys. These types of security keys allow cable technicians and installers to open utility boxes during installation and maintenance of cable systems.
We know you have cable to get through or around walls, attics and crawl spaces, and these are the tools to use. Cable and satellite maintenance or installation accessories such as cable caddies, glo-rods, Magnepull and fish tape make it easier to run coax and get it wherever you need it to go.
Glo-Rods
Cable installers, satellite technicians and telecom professionals always need something to light the way when it comes to pushing or pulling coax cable, Cat-5e, or Cat-6e. A glow rod, or glo-rod as it is often known, is perfect for pushing or pulling wire through existing walls, attics or across suspended ceilings. The fiberglass glo-rod is luminescent and helps guide you through the dark. Glo-rods generally offer a very strong maximum pull-strength rating and are extra durable, strong and lightweight. Used to install coax cable and telecom wiring above ceilings, through walls, under carpets, and raised floors.
Caddies & Pulling
In the modern world of cable and telecom you have a lot of coax and ethernet cable to run and the best way to keep it ready and available for the CATV Technician is to keep it on a cable caddy. Whether you want standard cable caddies in safety green, vertical cable caddies, the new dual cable caddies from Rack-a-Tiers, or some more substantial cable caddies like the Lemco cable caddy, Custom Tool Supply has what you need. What about more specialized wire and cable pulling, you ask? Custom Tool Supply has just what you need with the full Magnepull line featuring the original Magnepull kit and the innovative magnespot.
Lay Up Sticks
Layup sticks from industry leaders like Jameson Corp will help every cable installer get the job done right. Helping to get Fiber Optic cable, coax cable and telco wire through trees and other obstructions during the cable or satellite installation process.
Fish Tape and Rodders
Whether you are doing a home install or a putting new fiber optic cable in through underground conduit you will need these. Fish tape will help pull, or fish, coax cable though some of the tightest and longest runs. Jameson Fiberglass Rodders are an essential cable installation tool for running coax or fiber optic cable on communication construction projects. Just match your conduit size to the proper rodder and the communications installation process is off and running, in the quickest, most efficient way possible.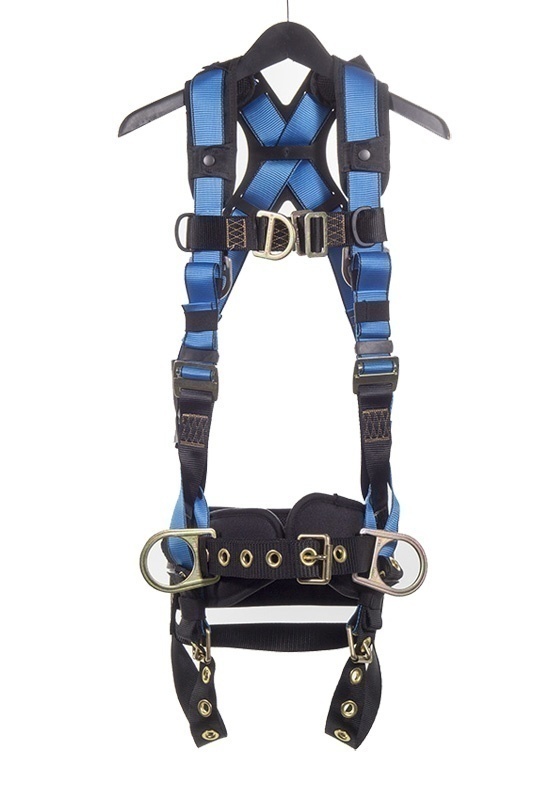 YOU HAVE NO ITEMS IN YOUR CART.