//
//
//

SAME DAY SHIPPING*
Model#: 6992
Stock#: ED-16992
UPC/GTIN/EIN: 720476169925
Ergodyne N-Ferno Toe Warming Packs (40 Pairs)
$0.95

Get it by Oct 05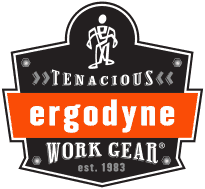 ---
Ergodyne N-Ferno Toe Warming Packs
The Ergodyne N-Ferno Toe Warming Packs are self-contained packs that add heat anywhere when exposed to air. There's nothing like the great outdoors in winter. But when you're cold, being outdoors isn't great at all. N-ferno warming packs help you stay warm so you can stay, play, and work outside while achieving peak performance in total comfort. If warming time is not completely exhausted, N-ferno warming action can be preserved for several days by packing them in an airtight container, such as a zip-seal polybag. N-ferno products are packaged in their own reusable heat action preserving zip seal polybags, for your convenience.
How They Work:
N-ferno Warming Packs literally "run on air". Each soft, lightweight pouch contains a mixture of iron powder, water, vermiculite, cellulose, activated carbon, and salt. Once the outer package is opened, an oxidation process takes place which causes a safe, natural reaction to release heat. N-FERNO Warming Packs utilize the same technology as used by the National Ski Patrol, explorers of the Arctic and Antarctica, and military forces around the world.
Features:
Just open to activate.
Warms in minutes.
Toe warmers last up to 5 hours.
Disposable.
Easy to replace.
Inexpensive enough to use every day.
Biodegradable, won't harm the environment.
Safe, dry and clean.
Nontoxic, odorless
No shaking necessary.
Shelf life of four years.
Reusable
Availble Options:
Single Pair (16992-PAIR)
Box of 40 Pairs (16992-BOX)
ED-16992
Color:
White
Country of Manufacture:
China
Industry:
Construction
Food Services
Iron
Landscaping
Mining
Oil & Gas
Manufacturer:
Ergodyne
Weight:
0.08

WARNING

Cancer and Reproductive Harm -

www.P65Warnings.ca.gov

.