//
//
//

SAME DAY SHIPPING*
Home
>
Klein Tools Type-2 Non-Vented Class E Safety Helmet with Rechargeable Headlamp
Model#: 60525
Stock#: KT-60525
Klein Tools Type-2 Non-Vented Class E Safety Helmet with Rechargeable Headlamp
$84.99
THIS ITEM SHIPS FOR FREE!
On The Way
Get It Between Oct 02 and Oct 04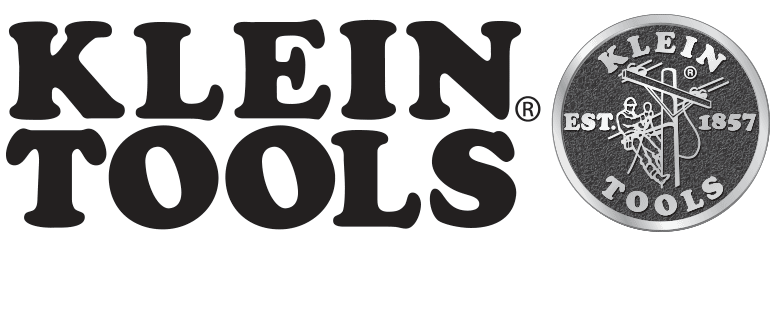 ---
Compact, lightweight safety helmet design for at-height and confined space applications; low profile bill for unobstructed visibility
This ANSI Z89.1-2014 (R2019) Class E, Type-2 Safety Helmet is tested for Top/Front/Back/Side impact, up to 20kV of protection
ANSI Z89.1-2014 Low (LT) and High (HT) Temperature; Lateral Deformation-EN397:2012+A1:2012-5.2.1, 5.2.4, 5.2.5; Front/Back/Side impact-EN12492:2012-4.2.1.2, 4.2.1.3, 4.2.1.4, 4.2.2, 4.2.3, 4.2.4
Klein Tools Type-2 Non-Vented Class E Safety Helmet with Rechargeable Headlamp
The Klein Tools Type-2 Safety Helmets are engineered for optimal safety, comfort, and fit. A compact, lightweight helmet design, with a chin strap, allows you to comfortably work in confined spaces and at-height applications with up to 20kV of protection. Patented accessory mounts on the front and back ensure optional Klein Headlamps attach securely; no straps are needed. Padded and washable sweatbands enhance comfort and fit. Optional Klein Tools half-face visors, full-face shields, and hearing protection can be mounted to these helmets.
Features:
Compact, lightweight safety helmet design for at-height and confined space applications; low profile bill for unobstructed visibility
This ANSI Z89.1-2014 (R2019) Class E, Type-2 Safety Helmet is tested for Top/Front/Back/Side impact, up to 20kV of protection
ANSI Z89.1-2014 Low (LT) and High (HT) Temperature; Lateral Deformation-EN397:2012+A1:2012-5.2.1, 5.2.4, 5.2.5; Front/Back/Side impact-EN12492:2012-4.2.1.2, 4.2.1.3, 4.2.1.4, 4.2.2, 4.2.3, 4.2.4
Safety hard hat has patented accessory mounts on the front and backs to ensure Klein accessories attach securely and precisely; no straps or zip ties are needed
Breathable, padded sweat-wicking sweatband and top pad improve comfort and are machine washable
6-Point suspension along with chin strap provides improved stability and secure fit when tilting your head
Easy, one-handed adjustment with a large knob ratchet mechanism, even with gloves on; soft neck pad pivots to clear bandana knots and ponytails
Detachable 4-Point padded chin strap for comfortable secure fit
Universal accessory slots on both sides for attaching hearing protection, face shield, and more
Accessories and replacement parts (sold separately): Rechargeable Headlamps (Cat. Nos. 56049, 56048, 56062), Safety Lamp (56063)
Replacement parts (sold separately) Sweatband, Top Pad, Chin Strap, Suspension System (Cat. Nos. KHHSWTBND, KHHTOPPAD, CLMBRSTRP, CLMBRSPN)
Includes rechargeable headlamp and work light ( Cat. No. 56062) with charging cable
Specifications:
Hat Style: Helmet
Type: Type-2
Application: Class E
Special Features: Up to 20KV Protection
Standard: ANSI Z89.1-2014 (R2019)
Venting: No
Suspension: 6-Point with Removable Chinstrap
Suspension Adjustment: Ratchet Knob with Pivot Adjustment
Shell Lining: Padded, Sweat Wicking, Machine Washable
Accessory Slots: Front, Back, and Sides
Shell Material: PC/ABS
Shell Color: White
Hat Size: 6.5 to 8
Bulb Type: LED
Lumens: Boost: 300; Spot/High: 215; Flood/Low: 100
Battery Life: Boost:4 hr; Spot: 9 hr; Flood: 14 hr
Batteries: Lithium-Ion
Material: Shell: PC/ABS and EPS; Suspension: PC/ABS and HDPE
Overall Length: 10.7'' (27.2 cm)
Overall Height: 6.2'' (15.7 cm)
Overall Width: 8.8'' (22.4 cm)
Included: Safety Helmet, Rechargeable Headlamp, Charging Cable, User Guide
Weight: 1.4 lb (0.6 kg)
UPC: 092644605253
KT-60525
| | |
| --- | --- |
| Battery Life: | Boost:4 hr; Spot: 9 hr; Flood: 14 hr |
| Class: | Class E |
| Color: | White |
| Features: | Non-Vented |
| Lumens: | Boost: 300; Spot/High: 215; Flood/Low: 100 |
| Manufacturer: | Klein Tools |
| Material: | PC/ABS |
| Suspension Type: | 6-Point Ratchet |
| Type: | Type 2 |
| Weight: | 1.40 |