//
//
//

SAME DAY SHIPPING*
Model#: B071BA00
Stock#: PZ-B071BA00
UPC/GTIN/EIN: 3342540822238
Petzl ASAP LOCK Kernmantle Mobile Fall Arrester
$299.95
THIS ITEM SHIPS FOR FREE!

Get it by Feb 08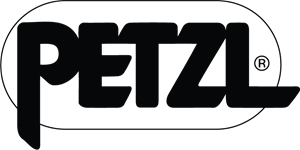 ---
Petzl ASAP LOCK Kernmantle Mobile Fall Arrester
The Petzl ASAP LOCK Mobile Fall Arrester is designed to facilitate manipulations during rope ascents. In normal use, the device moves freely along the rope without any manual intervention and accompanies the user in all of his movements. In case of shock or sudden movement, the fall arrester locks on the rope and stops the user. The ASAP LOCK's integrated locking function allows the user to immobilize the device to reduce the length of a fall. The connection arm makes the system loss-resistant when passing intermediate anchors. The ASAP LOCK is used with an energy absorbing lanyard to work at a distance from the rope.
Features:
Constant fall protection:

arrests any falls, slides, and uncontrolled descents
works on vertical or angled rope
locks on the rope even if grabbed during the fall

Integrated locking function allows the user to immobilize the device to reduce the length of a fall. In case of a strong wind, this function also prevents the rope from being blown upward
Simple to use, and effective:

moves up or down the rope without any manual manipulation of the device
easy to install and remove at any point on the rope
connection arm makes the system loss-resistant when passing intermediate anchors
can be used with an ASAP'SORBER energy absorbing lanyard to work at a distance from the rope
Specifications:
For use on ropes between 10mm and 13mm
Reference(s) B71ALU
Material(s): aluminum, stainless steel, nylon
Certification(s): CE EN 353-2, CE EN 12841 type A, ANSI Z350.15 when used with an ASAP'SORBER, OXAN Triact-Lock, CAPTIV positioning bars, and a RAY 12 mm low stretch rope with a sewn termination
Weight: 425g
Made in FR
Guarantee 3 years
*Carabiner Not Included
PZ-B071BA00
Color:
Yellow
Country of Manufacture:
France
Manufacturer:
Petzl
Material:
Aluminum
Nylon
Stainless Steel
Rope Compatibility (Min/Max):
10 - 13 mm
Standards:
CE EN 12841
CE EN 353-2
Type:
A
Weight:
0.90