//
//
//

SAME DAY SHIPPING*
Model#: P54
Stock#: PZ-P54
UPC/GTIN/EIN: 3342540100343
Petzl JAG TRAXION High Efficiency Double Progress Capture Pulley
$149.95
THIS ITEM SHIPS FOR FREE!

Get it by Feb 08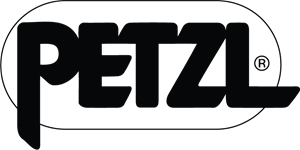 ---
Petzl P54 Jag Traxion High Efficiency Double Progress Capture Pulley
The Petzl Jag Traxion pulley is designed for use with the Jag double pulley to make a 4:1 haul system. The toothed cam features a self-ceaning slot for optimal performance in any condition. The sheave is mounted on the ball bearings for increased efficiency.
Specifications:
Weight: 145 g
Certification(s): CE EN 567, NFPA 1983 Technical Use
Material(s): aluminum, nylon
Min. rope diameter: 8 mm
Max. rope diameter: 11 mm
Sheave type: sealed ball bearings
Sheave diameter: 25 mm
Working load: 2 × 1,5 kN × 2 = 6 kN
Breaking strength: 2 × 4 kN × 2 = 16 kN
Efficiency: 91 %
PZ-P54
Color:
Yellow
Black
Country of Manufacture:
France
Manufacturer:
Petzl
Minimum Breaking Strength (MBS):
16 kN
Pulley Features:
Double
Rope Compatibility (Min/Max):
8 - 11 mm
Standards:
CE EN 567
NFPA 1983 Technical Use
Working Load Limit (WLL):
6 kN
Weight:
0.40