As we come to the end of 2020 and set our sights on the year ahead, our Gear Experts® want to take a few moments to reflect on the past year. 2020 was the year that no one could have predicted but our team never lost sight of our mission - to keep workers safe and productive on the job. The crew at Columbia Safety consistently focused on getting each and every one of our customers the gear they needed, when and where they needed it and we will continue that promise through 2021 and beyond.
Every year we have a little fun recapping some of our milestones, goofy things around the offices/warehouses, and a range of other statistics in our annual By the Numbers tally and we aren't letting 2020 take that away!
While some things were different this year - trade shows and in person trainings were cancelled, travel was reduced, and challenges were faced - we still managed to keep people safe, expand our footprint, and have a little fun, too.
So, without further ado, let's get started!
0 - Days, Hours, or even Minutes our staff was unavailable to clients this year as a result of COVID and shutdowns
---
Our IT team was able to get our entire office set up to work from home in less than 24 hours. That means there was a seamless transition from our normal office operation when we took preventative measures to keep our staff safe when COVID hit and everyone had to work from home. You may not have even noticed that while you were placing your order, your Gear Expert was sitting at their "home office" (kitchen table), with their new office mates (golden doodles and 2nd graders).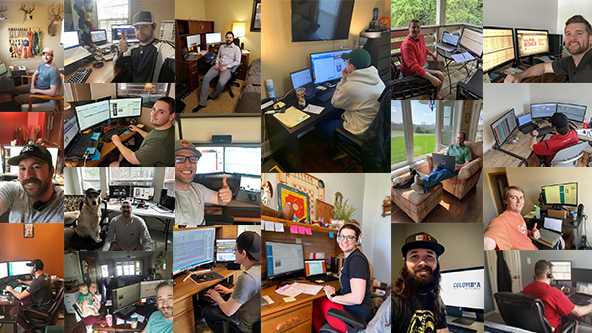 1 - Number of companies that joined the Columbia Safety and Supply Family
---
This year Custom Tool Supply joined our group of companies. Located in Aurora, CO, just outside of Denver, Custom Tool has spent decades helping contractors in CATV, Satellite, and other specialty industries and we couldn't be happier to have their Gear Experts on our team!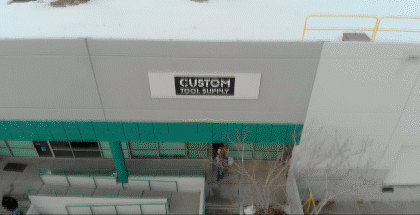 6 - Number of exclusive live stream sessions
---
When in person training, customer visits, and trade shows got the 2020 treatment, our Gear Experts® got creative, packed up our studio gear, and hit the road to host exclusive live stream sessions from our latest branches. If you missed them while they were being broadcast across the interwebs, you can rewatch them at colsafety.com/live. And we're going to keep them going in 2021. Be sure to sign up to get notified when future streams are scheduled!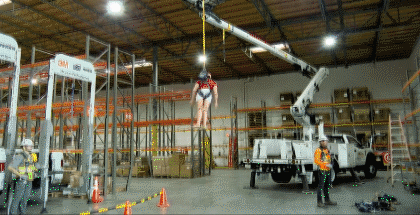 10 - Number of lights on our custom painted Columbia Safety and Supply Couch
---
A couple folks from our marketing team decided we needed a custom couch to lounge on during breaks in our annual charity softball tournament. After a brief bit of research on how to do it properly, we winged it and are pretty pleased with how it turned out. After it was painted, stenciled, and put on wheels we realized it needed some LED underglow to round out the aesthetic. Plus we have two remotes to control the ambiance.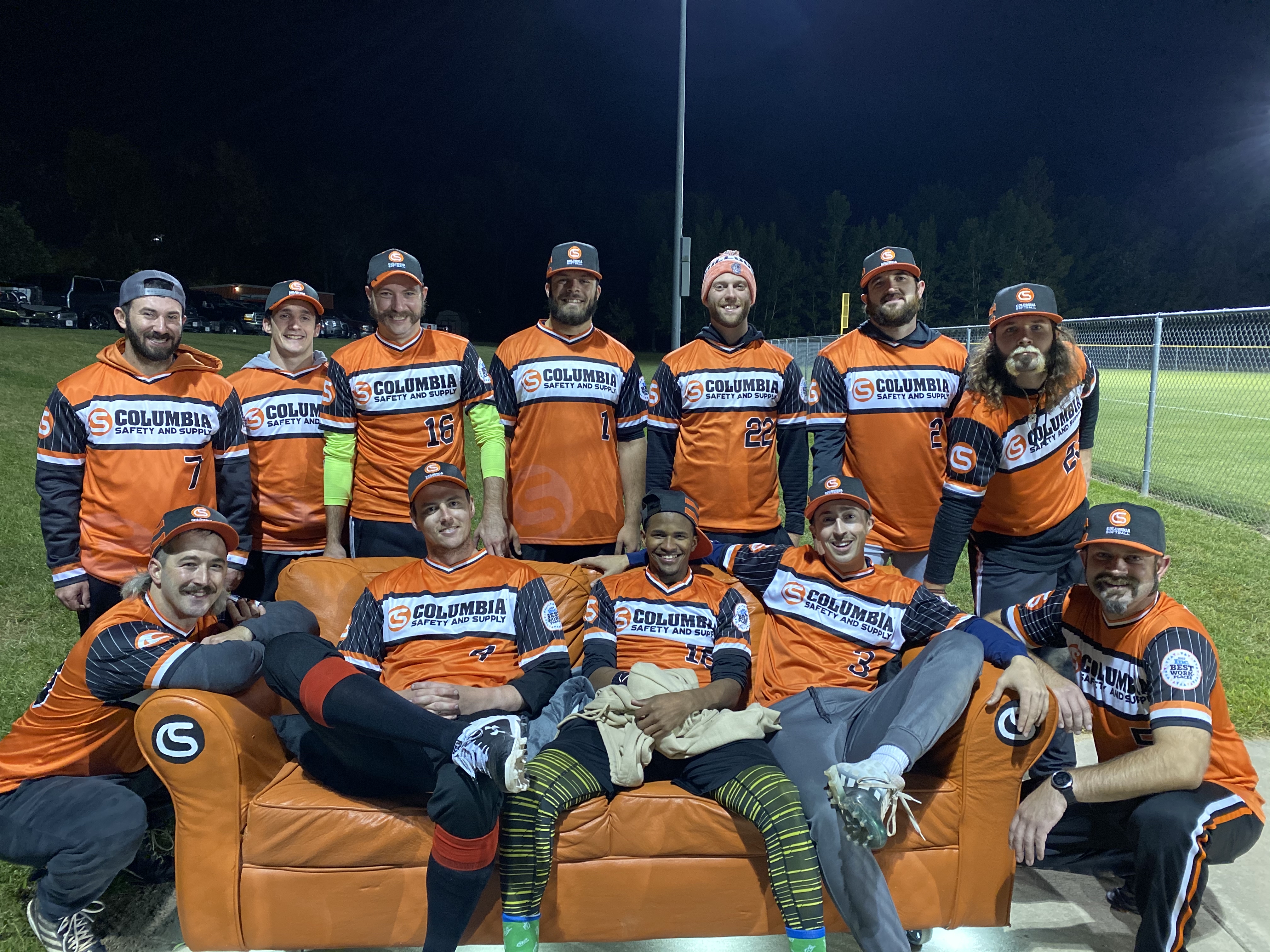 24 - Max speed of the go kart used for a Halloween Costume
---
Our Gear Expert's Halloween Costumes continue to impress but nobody expected a full Mario Kart ensemble, with an electric go kart. Mario was zipping around our office and warehouse with surprising pace, leaving us to wonder if this method could increase our shipping departments efficiency.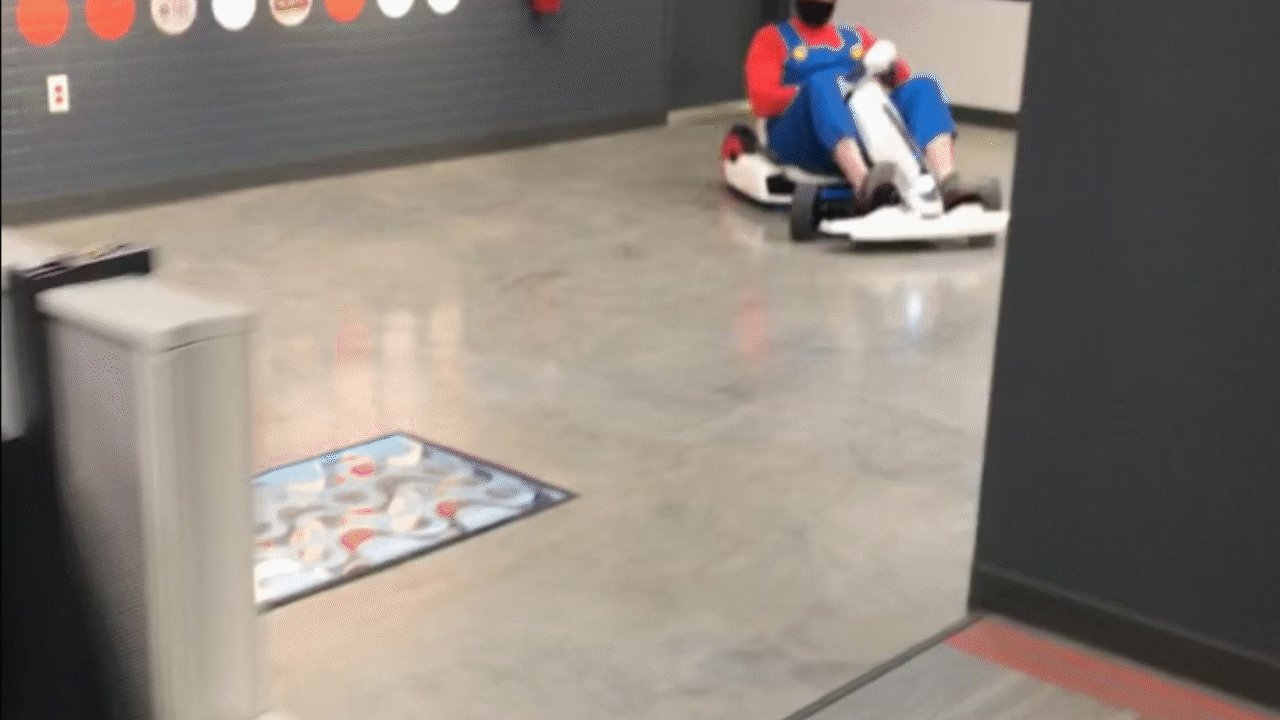 35+ - New Features on PRO Site
---
From unlimited reporting functionality and gear lists, to shipment tracking and exclusive contract pricing, our PRO site hands you and your organization the keys to dozens of powerful business tools. If you're not set up on the PRO platform, click here or chat with your Gear Expert for more info!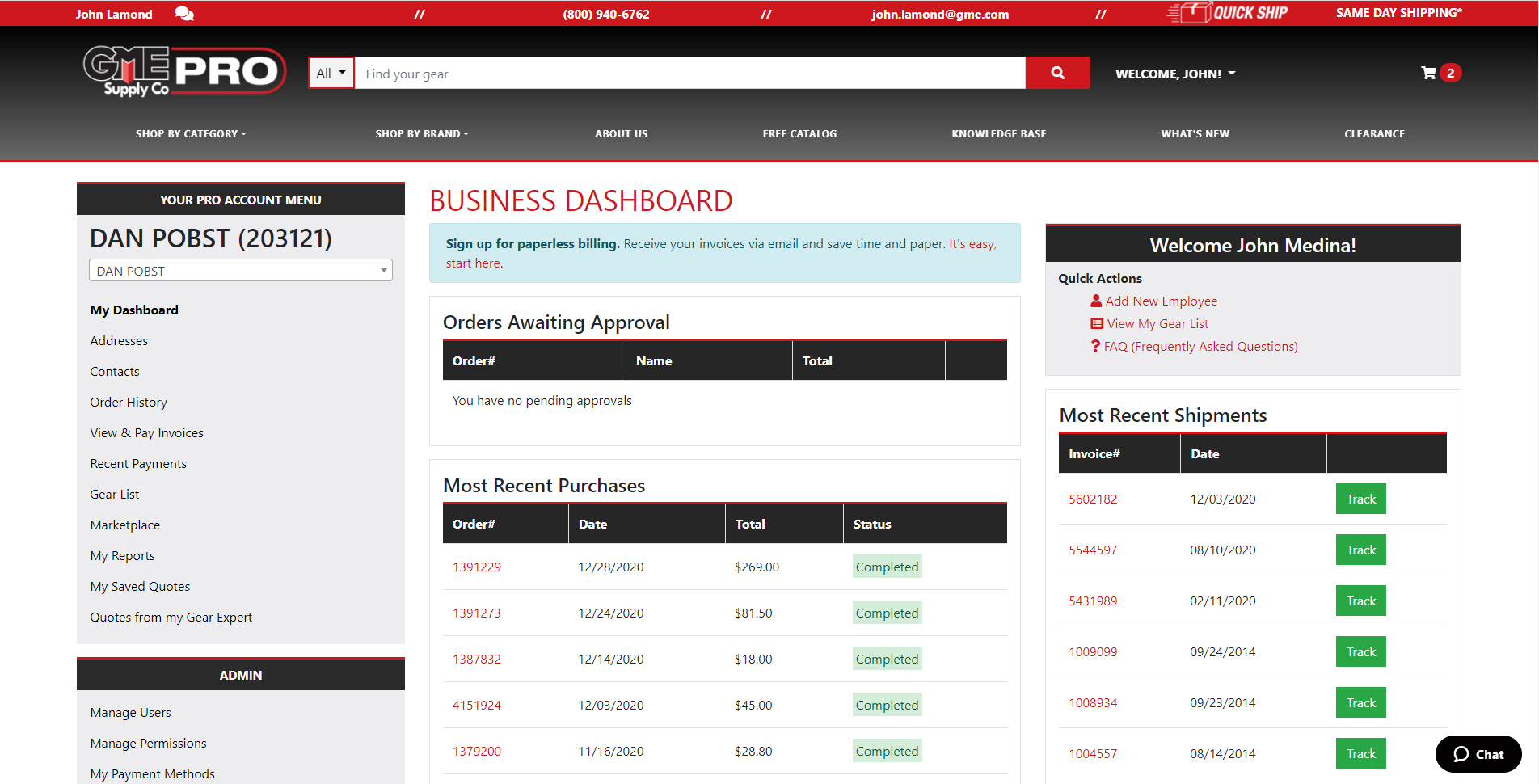 65.56 - % of all SKUs sold online qualify for Quick Ship
---
In the world of online shopping, everyone expects their gear to be on the doorstep ASAP. Luckily our website and inventory system understand that expectation and automatically prioritize Quick Ship items so you can buy with confidence. If a product has the Quick Ship logo you know that it will ship the same day as long as the order is placed by 6 pm Central, Monday-Friday.

76 - Countries Shipped To
---
Try and name 76 countries. No Googling. While we have a location within 2 days of most of the US, we also send plenty of gear all around the world. From military and government contractors to those overseas working on building infrastructure in developing countries, our Gear Experts® can get your gear to you regardless of what continent you find yourself.
91 - % of population within two day delivery
---
Remember the Quick Ship feature? This is where rubber meets the road. With our national footprint consisting of 5 locations - for now - standard ground shipping will get your gear from warehouse to doorstep in just 2 days for 91% of the continental United States.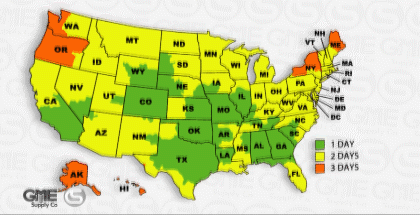 186 - New Videos Uploaded to YouTube
---
Even while we've been working from home, on the road producing live streams, and opening new branches, we're still cranking out content at an unheard of pace. Our YouTube channel are growing faster than ever with entertaining and educational product reviews, how-to, and comparison videos. If you're not subscribed, you're missing out!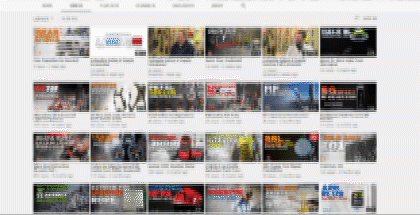 285 - Number of virtual client meetings hosted
---
When things shut down and we could no longer be face to face in person with customers and suppliers, our Gear Experts® fired up their webcams and smart phones for virtual meetings. Where would we be without Zoom, Hangouts, Facetime, Teams, Slack, RingCentral… the list goes on. There's nothing that can replace a firm handshake and an in-person conversation but we've really been able to have more communication than ever before by utilizing the tech tools at our disposal this year.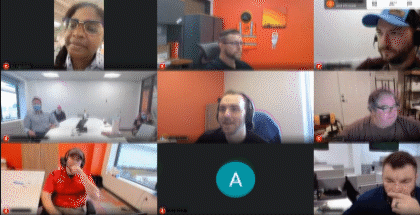 1,019 - COVID-19 PPE Kits built and distributed
---
Our Gear Experts® moved quickly to source PPE for you when it was in short supply. Not only did we get masks, gloves, hand sanitizer and more in a moment's notice, we took the extra step to package everything into convenient kits to make purchasing simple and distribution easier to your crews. If you didn't need to buy 1,000 masks, 500 pairs of gloves, and 10 gallons of sanitizer, not a problem. We broke these cases down into personal worker kits and packaged them in individual sealed bags for your team.
2287 - Pantone Color for our Custom LIFT Safety Dax Fifty 50 helmet
---
We worked with LIFT Safety to create a unique, one of a kind Fifty 50 Helmet. The handpicked green color used Pantone 2287C as the inspiration for what some have nicknamed the "Slimer" helmet. There are still a few available, so if you didn't get one when they were released act fast… once they're gone, they're gone!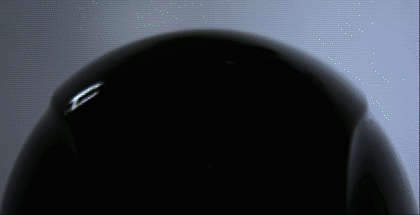 4,677 - Gallons of Hand Sanitizer sourced in February
---
When it was almost impossible to find in late February and early March, our purchasing team found a distillery down the road from our Coppell, TX location that could quickly manufacture thousands of gallons of sanitizer for America's essential workers. At 80% ethanol content this potent concoction wipes out 99.99% of bacteria on your hands and work surfaces.
6,435 - Coax cable strip tools sold
---
The Gear Experts® at Custom Tool Supply know their way around Coax and Fiber and nothing proves it more than watching the amount of cable prep gear that leaves from their shipping stations every day. As traditional CATV and satellite work merges with telecom and construction, each of our locations will certainly have the perfect gear to finish the job from top to bottom. And if the 6,435 number wasn't enough, CTS also provided 18,803 replacement blade cartridges for those strip tools.
49,962 - Amp hours in Lithium-Ion Batteries
---
Cordless power tools flew off the shelves this year. With those tools and kits we sent thousands of Lithium-Ion batteries. A couple years ago we made a comparison video between Milwaukee's 5.0 and 12.0 batteries and according to our test, the number of batteries we shipped could make almost 2 Million cuts of a 2x4 with a FUEL Circular Saw before you ran out of juice and had to recharge.
80011 - Zip code for Aurora, CO
---
Last year it was 92879 for our Southern California location but this year our newest spot is a time zone to the east. And at 5,403 feet, it's also slightly closer to the edge of space.
158,428 - Total rail footage of ladders supplied
---
In 2020 we sold almost four-and-a-half Marianas Trenches worth of ladders. At 36,037 feet below sea level, the Marianas Trench is the deepest oceanic location on Earth, and, excluding some difficult technical issues like oxygen deprivation, immense water pressure, decompression sickness, and 34 degree water temperature, you could climb up and down that big, deep geological feature a couple times with some rungs to spare with the ladders we shipped.
252,468 - Total inches of Bell Hanger Drill Bits sold
---
Let's go in another direction. In 2020, our customers needed more than a Kilimanjaro worth of Bell Hanger drill bits. Kili rises to 231,921 inches and in the last 12 months we sent out more than that mountain's worth of bits to rough in cable and satellite installations in houses and buildings.
718,704 - Total KN95 Masks sourced, inspected, and shipped
---
Masks were in high demand right when COVID numbers started rising in early 2020. When the major US manufacturers made the right call to send their inventory to health care workers, our Gear Experts® were able to source 60,000 KN95 masks immediately and rush them to our warehouse. From there, they were inspected and counted for quality before being shipped out to those essential workers keeping infrastructure going in the US. After the initial wave, we continued to get almost three quarters of a millions masks to those that needed them.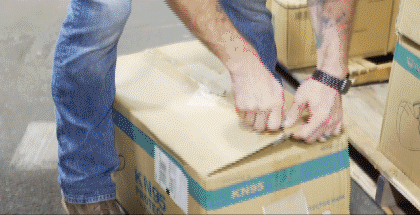 1,781,310 - YouTube Views
---
If you haven't subscribed already, you're missing out on hundreds of entertaining and educational videos on our YouTube channel. Our production and editing team was constantly cranking out content and our viewers watched well over 2 million minutes worth of videos during those 1.7 million views.
5,044,842 - Website Visits
---
While the world was upside down this year, we decided to entirely overhaul our website. While the somewhat gradual changes may not have been noticeable immediately, the website is faster, more navigable, much more mobile friendly, and the search bar is more useful than ever. Keep an eye out for even more features and gadgets on the site in 2021!
Columbia Safety and Supply By the Numbers 2020 - The Video
---