//
//
//

SAME DAY SHIPPING*
Model#: C-JA-TP
Stock#: C-JA-TP
Jameson Round Telescoping Measuring Pole
Multiple Options Available
$628.99 to $992.99
THIS ITEM SHIPS FOR FREE!
Please select an option below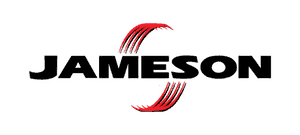 ---
Jameson Round Telescoping Measuring Pole
Features:
Ideal for overhead telecommunication lines, railroad, CATV bridges, and structures
Easy Grip Carrying Bag and Removable Hook included
Not to be used on or near live power lines
Available Lengths
Extended: 25' | Retracted 58" (JA-TP-125M)
Extended: 36' | Retracted 101" (JA-TP-136M)
This telescoping pole allows you to quickly and accurately measure up to 25 or 36 feet vertically without the use of a ladder. The measuring pole collapses down for easy storage and portability. The unit consists of 7 sections that lock at various intervals to prevent separation. Constructed of non-conductive fiberglass for added safety around electrical lines. Includes hook accessory and carry bag.
C-JA-TP
JA-TP-125M
JA-TP-136M